Welcome to Class 1. We have a bright and colourful classroom for our Nursery and Reception children to enjoy learning in. The classroom is separated into different areas to encourage the children to develop independence in their learning. We have a maths area, writing area, creative area, construction area, role play area, book corner, computer table and a malleable play area. The children also have access to an outdoor garden area. We love to use our imaginations to support our learning in class 1. The children are taught using a balance of adult led and child initiated activities which enables them to immerse themselves in new and fun learning experiences.
Please keep checking our class page for updates on our learning.
Mr Tranmer.
Autumn Term 2018-2019
Music with Mr Bradford (Friday 14th December). The children have been learning Jingle Bells as a group performance for the last 2 weeks. The children went into Class 4 to perform to their reading buddies. A little bit scary, but they performed so well and helped each other so much. Well done Class 1.
Forest School (Thursday 13th December). Photos kindly taken by Willow and Dylan. This week we had a go at using a firesteel to light a fire. The children had a great time seeing if they could use the tool. The children also had a go at building shelters. One had chairs and a television with Peppa Pig on! I love the atmospheric photos taken by the children. Well done.
Making Christingles.
Class 1, with the rest of our school, made special christingles with Mrs Waller today (Tuesday 11th December) in preparation for the KS2 carol service tomorrow. We learnt all about the meaning of a christingle and had a great time making them. Thank you to Mrs Waller, Mrs Crumpton, Mrs Stone and Mrs Steed for helping us making them.
EYFS and Key Stage 1 went on a magical trip to Smart Trees yesterday (Thursday 29th November). We were all super excited to meet Father Christmas, his elves and his reindeer. The children had to first, go on a treasure hunt amongst the trees to find the 12 days of Christmas. After that we tiptoed our way through Santa's grotto to find him. He gave us presents and asked us lots of questions. We had such an amazing day. Thank you to all the parent helpers that came with us.
Frosty Walk.
Reception and Nursery went for a cold and frosty walk today (Thursday 22nd November) to explore our frosty world around us. The children were intrigued by the frost on the ground, benches and roof of the playhouse. the loved the feel of it and how the sun and warmth could melt it. We had a go at some science experiments while we were outside. We had to count to see how long it would take for the ice to melt on our fingers, in the sun and in the shade.
Last week (Thursday 15th November) all of Reception and Nursery went to Forest School and had a warm, cosy campfire. The children collected willow, trimmed the wood and toasted marshmallows on the fire. We had a fantastic time.
We also searched the woodland floor to find different coloured autumn leaves for a colour wheel clock in the shelter. The children also had fun on our rope swing and rope ladder.
Enterprise Week 2018 in Class 1
The children had an exciting start to the week, as we had a letter delivered from Pudsey Bear! He was so impressed with the children's costumes last Wednesday, that he asked us to help him raise more money for Children in Need.
The children decided on making biscuits to sell at the enterprise fair. First of all, we sent a video message to Mrs Roberts asking to loan some money. She sent one back saying YES! Then, we searched for a recipe, wrote down a list of ingredients, walked to the shop, spent some money, came back and made lots of biscuits!
Today (Thursday 15th November) we are decorating them and on Friday selling them at the fair. We hope we can help Pudsey and raise lots of money for Children in Need.
Reading buddies.
This week with our reading buddies we had a go at jigsaw building. We had to work as a team to solve the puzzle problems. This task helped us with our fine motor skills, our thinking skills, maths skills, turn taking and sharing ideas. We had great fun making the jigsaws with our reading buddies. Thank you for your help.
Dance lessons every Tuesday.
We were really lucky today to have our first dance lesson of this half term with Claire from Dancefest. The children will be working with her for the next few weeks to help with their dances in our nativity performance. The children loved working with her and performed well, listened well and had some fantastic ideas.
Letter writing and posting our letters.
Today we had a lovely walk through the village to post our letters. The children spent time writing thank you letters to John the bus driver and Karis, who showed us around Legoland. During our walk to the postbox, we looked for numbers we recognised, we searched for letter sounds on signs and talked about some of the buildings in our village. We even saw Phoebe's house, but no one was in for us to have tea and cake!
Legoland Discovery, Birmingham.
Reception and Nursery spent the day in Birmingham today. We went our first class visit and had a very special day at Legoland Discovery. The children had a FANTASTIC time (so did the adults!)
We spent time on rides where we had to save the princess, went to a 4D cinema show, build houses to withstand the earthquake plates and race cars to zoom down the ramps. We also spent time in Mini land, looking at the sites of Birmingham made entirely out of Lego. It took 9 master builders 9 months to create it! The children were so excited and enjoyed every minute. Their manners, thoughtfulness towards others and happy faces made us all so proud.
"It's all in the hips." Dylan tells us!
Autumn hats for our dads!
Class 1 and the Year 5 children have been paired up as reading partners. They have loved sharing books together. Thank you Year 5.
What fantastic fun, teamwork and independence we are having in Class 1...Sleeping lions, snakes in the grass, model making...
Our Amazing Nursery Children. What a brilliant start to life at Eckington CE First School Nursery.
Our First Day at Eckington CE First School!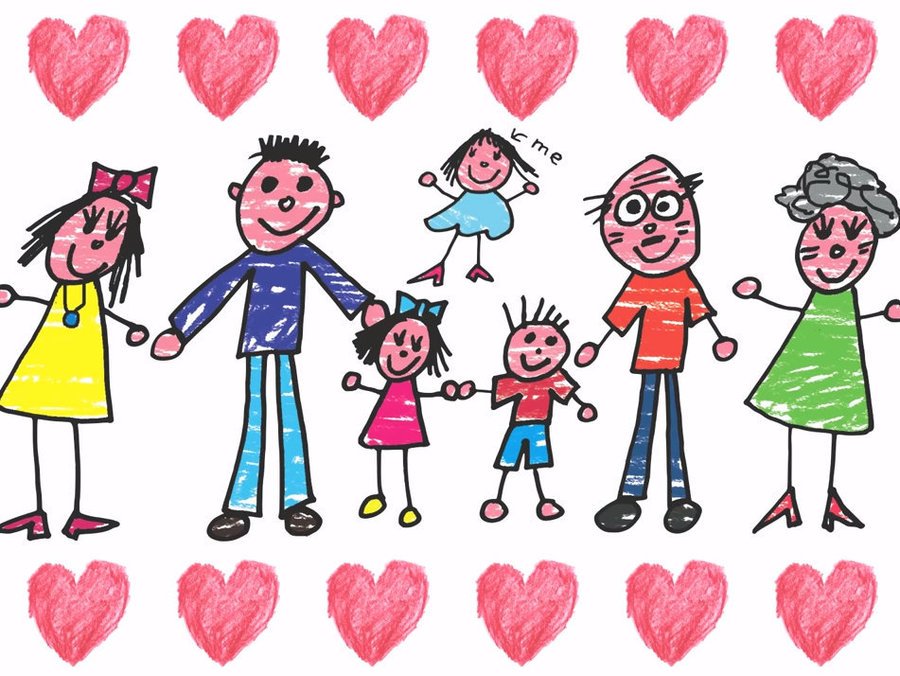 Welcome to Eckington CE First School and to Class 1 for your first term at 'Big' School.
I am really looking forward to us getting started and having lots of fun with our learning.
Our first topic is all about our families. We will be reading lots of exciting books about family life and creating some fantastic art linked to them. Very excitingly, some of our parents will be coming into class to talk about their jobs. This is so we can meet all the parents and learn about what they do and find out about all those different jobs our parents do when they go to work.
During the term we will add lots of photos and pictures of all the interesting learning we get up to so our parents can see all the fun we are having.