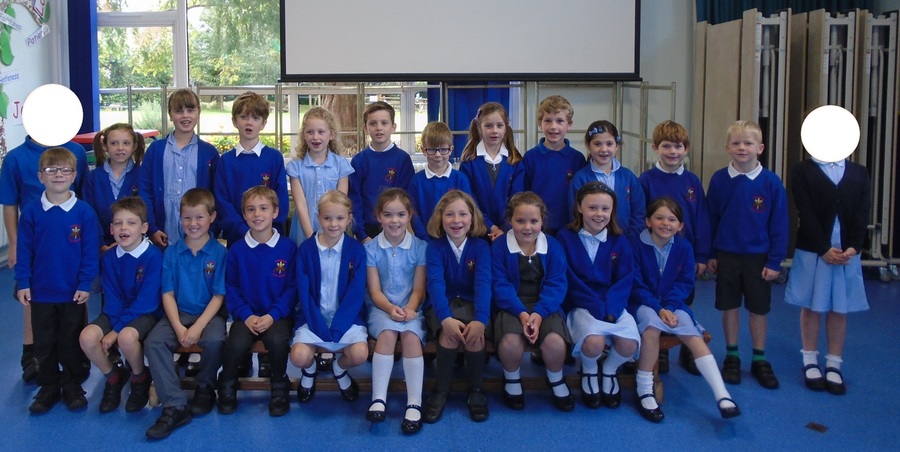 Class 3
Class 3 is in the oldest part of the school with a high ceiling and double aspect windows. It is a bright room with an interactive whiteboard and computers to enhance learning. This year it is home to our Year 3/4 Class taught by Mrs Dodd, Mrs Marks and Mrs Waller.
There is access to an outside space ('the secret garden') and we have a clear view to the Spiritual Garden.
We will update our page regularly with details of our exciting curriculum. You will also be able to access useful information like spelling lists and homework tasks.
Our topic this term is entitled 'Blood, Sweat & Tears'. We will be exploring the Football World Cup 2018 and learning about European countries. Check back soon to see what we have been doing.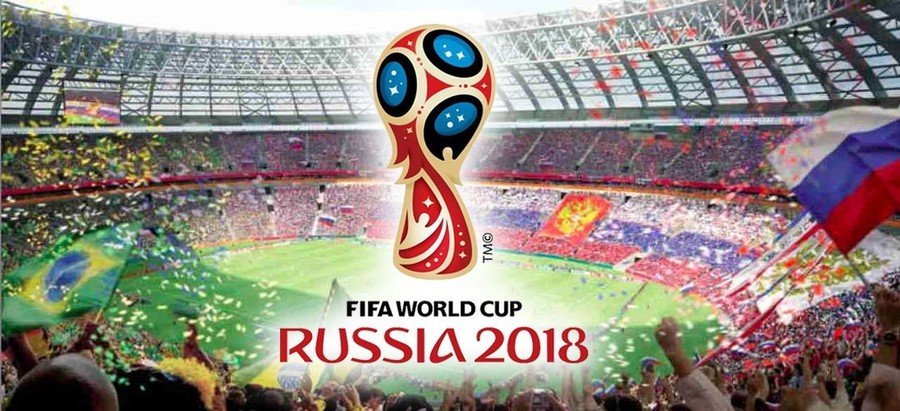 In science we have been learning about the digestive system. We created our own 'model' to explore the process - it was quite messy! Can you work out from the photographs what each step might be?
Friday Football Fun! Class 3 are receiving specialist football coaching each week. They have thoroughly enjoyed developing their skills. The children have also learned some core muscle strengthening exercises whilst playing fun games.
Our topic this term is 'Secrets of the Sphinx' and we will be learning all about Ancient Egypt. This will involve historical inquiry, art and design and technology. Look out for further details below.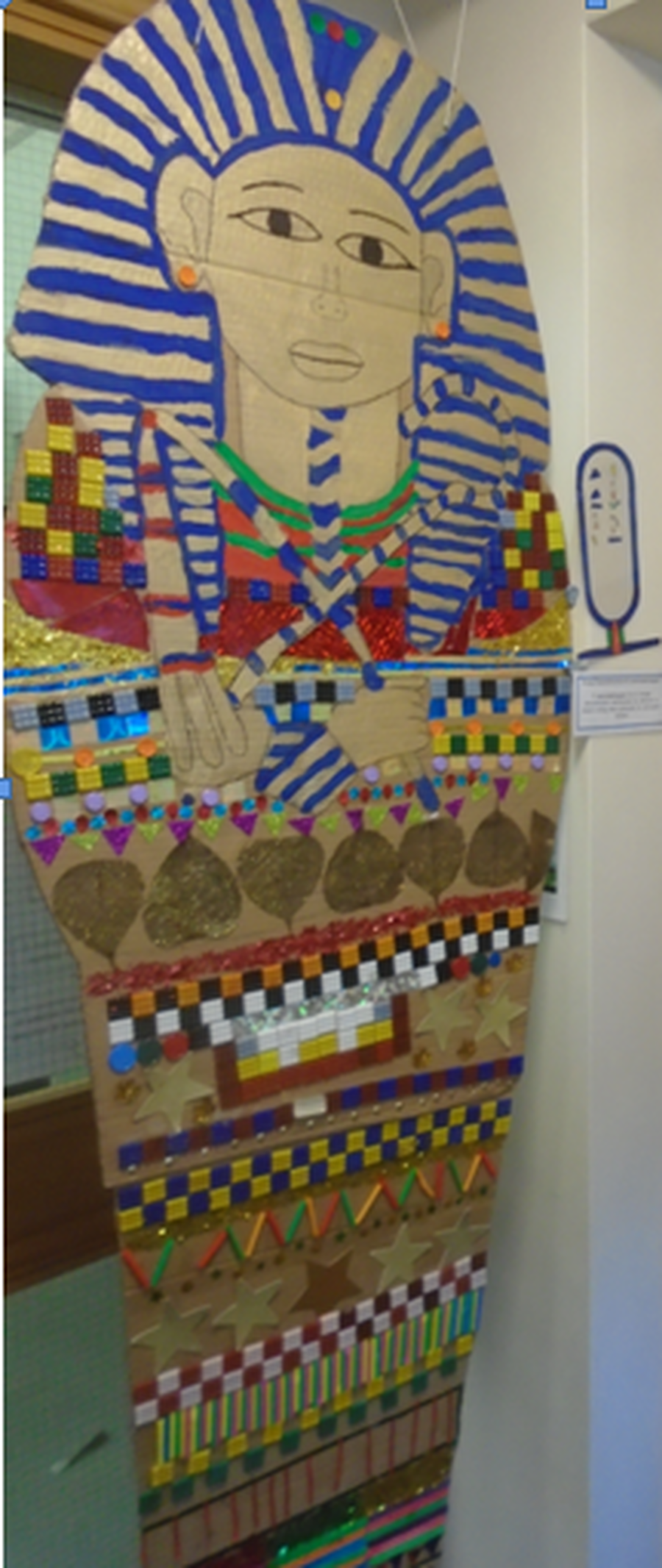 Egyptian Art
We have explored a range of materials including collage, mixed media and clay to produce some stunning pieces. Take a look at the images below. Our mixed media work involved exploring the ancient Egyptian style of silhouette painting. We used our imagination to design and make canopic jars and decorated these using acrylic paints.
Dance like an Egyptian
We thoroughly enjoyed learning a dance based on the theme of the river Nile with our specialist teacher Amy. We worked individually, in small groups and as a whole class to develop and choreograph parts of the dance. We used a variety of motifs and techniques like canon and unison to progress our dance.
Egyptian Workshop
What an amazing day spent in the company of a pharaoh! We learned lots about the history and society of ancient Egypt, including the life and times of Tutankhamen. We explored artefacts and used drama to consolidate our understanding.
Everything you ever wanted to know about mummification!
In English we learned about instructional texts and took great delight in providing detailed instructions on how to mummify a pharaoh. Take a look at some of our writing .... if you dare!
'A Glint of Gold'
A fantastic finish to our topic - a KS2 musical production retelling the fate of Tutankhamen and the amazing discoveries of Howard Carter. We thoroughly enjoyed learning songs and spoken parts for the show, creating props and back drops and incorporating our learning into the plot. It was the perfect opportunity to perform to friends and family. Well done everyone ... you were stars!
Science investigations
During British Science Week we investigated the contents of mysterious cans ... did you know the amount of liquid inside a can determines how far it will roll?
We also investigated the effect of different liquids on our teeth. We did this by placing hard boiled eggs in different liquids and leaving them for a few days. We used coke, orange juice, water and milk. You can see from the photos that the most acidic liquids damaged the surface of the eggs. We concluded that these types of liquids could lead to the erosion of tooth enamel.
Autumn Term 2017-2018
Our topic this term is entitled 'Village Planners' and is geography based. We will learn about settlements and land use and design our own 'Perfect Village'. What would you like to see?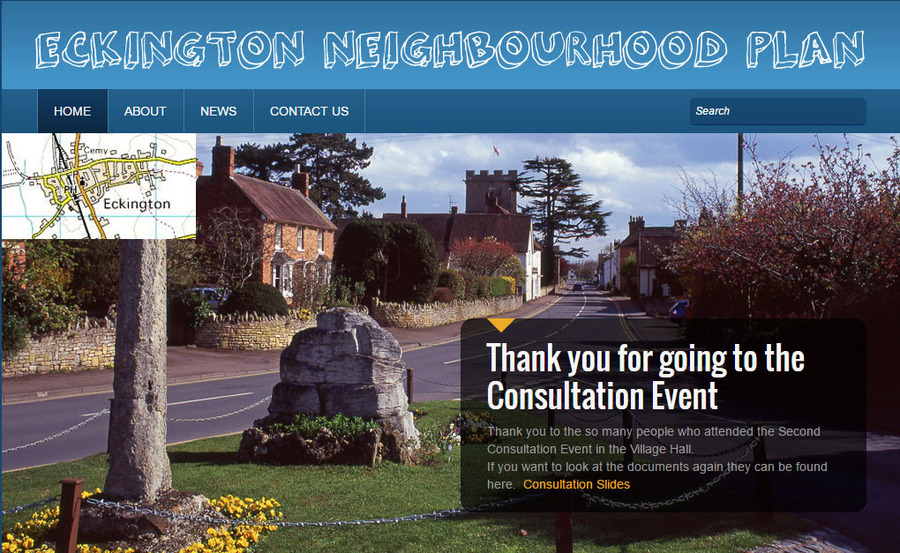 In English we have been thinking about describing settings. We used 'freeze frame' drama to help us think about how people respond in different settings.
We made a sheaf of wheat from dough to take to our Harvest Festival service in church.
Investigating old school records to find out what life was like for former pupils.
Ukulele lessons Autumn 2017.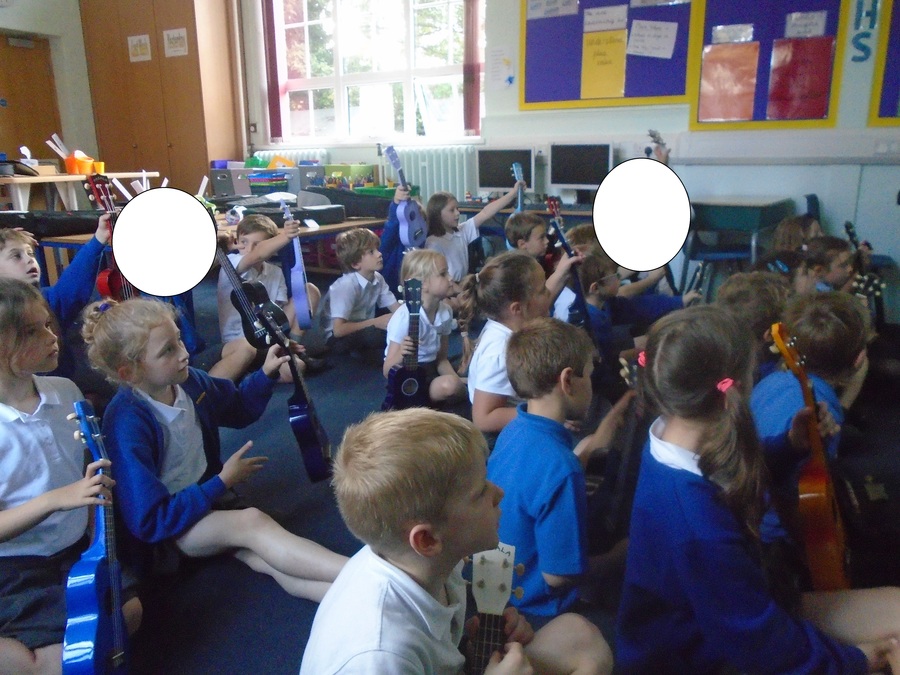 ART this term: perspective and the work of Escher
Fieldwork in Eckington - traffic survey and sketch maps
STEM Workshop for Years 4 and 5 - control and programming
The children designed and built a fairground ride which they then programmed for movement. Later they programmed lighting and sound effects.