Our school has signed up to a fantastic initiative called Children's University TM. Children's University is an innovative and dynamic scheme that raises children's self-esteem, attainment and aspirations by taking part in activities in out of school hour learning. Children's University is an international, critically-acclaimed charity which encourages all children to try new experiences, develop new interests and acquire new skills through participation in innovative and creative Learning Activities outside of the school day. These activities could be swimming lessons, Brownies, Cubs, music lessons, approved after school clubs or activities undertaken at validated Learning Destinations.
How does it work?
Children own a CU passport to learning in which they are encouraged to collect hours of learning towards nationally recognised awards.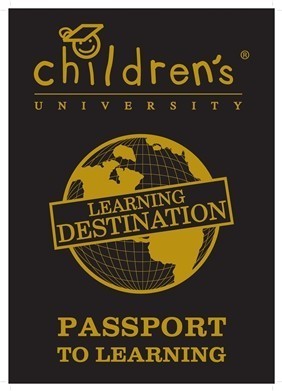 February half term 2018 Holiday activities from the Children's University.
Learning Destination Watch February 2018