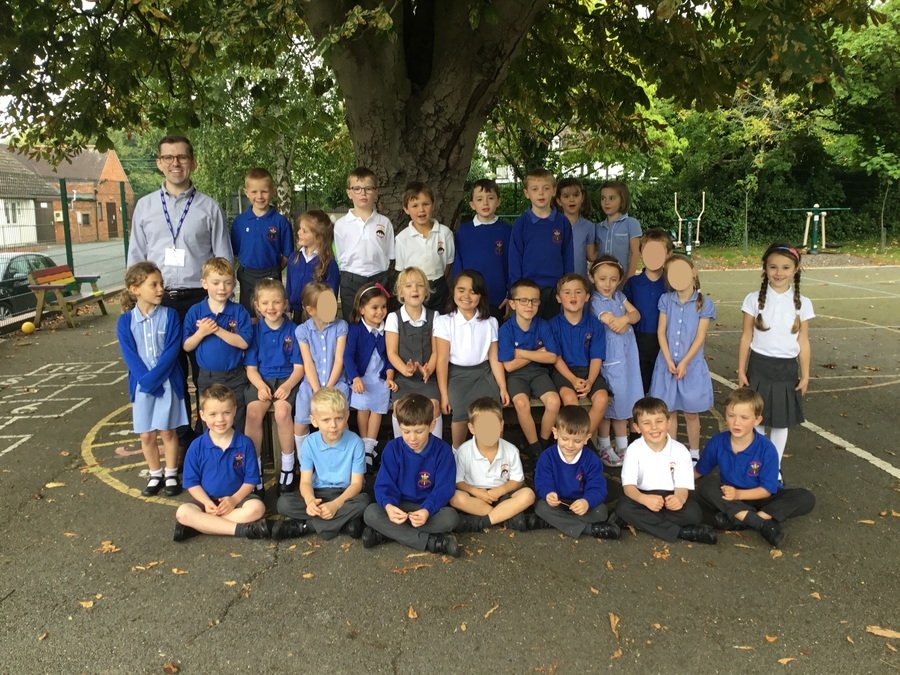 Welcome to Class 2. We have a big, bright and colourful classroom for the year 1 and 2 children. The class has windows overlooking the playground and school field. We also have a doorway leading straight out onto the field. We have a large interactive whiteboard for us all to use, computers in the room and access to group sets of iPads.
In the classroom we have 100s of reading books in our cosy reading area, lots of learning games and construction kits to engage the children in independent learning.
Please continue to look at our class page for updates in our learning.
Mr Seamus Bradford.
Spring Term 2019
Victorian Day
Class 2 went back in time to the Victorian era with a special dress up day. They were taught by a new, strict teacher (who looked remarkably like Mr Bradford!) The children discovered how a Victorian classroom was different, including using a blackboard, sitting in rows with boys and girls separate as well as the strict punishments for poor behavior! We then went outside to explore the Victorian's love of nature and sketched objects from the natural world.
Class 2 had a Healthy Eating Day as part of Wellbeing Week. We made delicious oatcakes smiley faces topped with hummus and vegetables. The children showed excellent chopping skills by using the equipment safely. We then got to munch them up for our morning snack - yummy and healthy!
Class 2 become mechanics!
The children designed and built their own cars. They learnt how wheels and axles work to make a vehicle move. The children even got to use hot glue guns to secure their crazy contraptions (with adult supervision of course). We were so impressed with how careful and safe the children were when using the tools. Finally we had a race to see which car rolled the furthest!
Slime!
Class 2 made their own slime in Science. We've been exploring how things change shape. The slime was great for observing how some objects can be stretched, squashed, twisted or bent. Finally, we set up an experiment to see which slime would stretch the most when left to hang. Yuk!
Autumn Term 2018-2019
Class 2 got to be reunited with 'Dot' the cockerel today (Friday 14th December). Mrs Steed kindly brought Dot back to see us. Dot hatched in Class 2 last May and the children were amazed at home much he has grown in just 7 months. The children were very gentle and respectful of him. Dot was also very kind to let the children feed and stroke him. The children got to ask lots of questions about him too. Thank you Mrs Steed for bringing him in and bringing our science learning to life.
EYFS and Key Stage 1 went on a magical trip to Smart Trees yesterday (Thursday 29th November). We were all super excited to meet Father Christmas, his elves and his reindeer. The children had to first, go on a treasure hunt amongst the trees to find the 12 days of Christmas. After that we tiptoed our way through Santa's grotto to find him. He gave us presents and asked us lots of questions. We had such an amazing day. Thank you to all the parent helpers that came with us.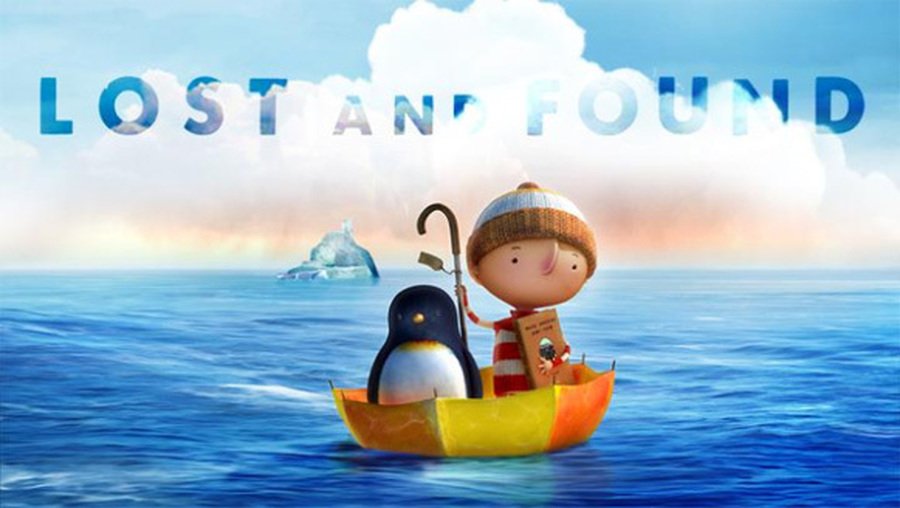 Our Autumn Topic is 'Lost and Found' based on the book by Oliver Jeffers. The story sees a young boy and a penguin go on an adventure to the South Pole and discover about friendship on the way.
We'll be using the book to create our own 'lost' stories. Additionally, we'll explore the setting of the book by learning about polar regions. We'll discover the amazing animals that call them home as well as the brave explorers who have journeyed there.
Treasure Hunt in Forest School.
We the Curious
We kicked off our Science learning this term by visiting the brilliant 'We the Curious' (previously @Bristol) the Bristol Science Museum. We had an amazing time exploring all the interactive exhibits and took part in a workshop all about mini-beasts. The children used a giant classification key to name different insect specimens.
Forest School
The children started their forest school this week with Mr Tranmer and Mrs Hyett. They had lots of fun making mud pies!