Our lovely spacious classroom looks out onto the school field and is home to our year 1 and year 2 children. Your class teachers are Mrs Bishop and Mrs Marks and we have support from our fantastic teaching assistants Mrs Crumpton and Mrs Hyett. We have lots of areas for you to continue your learning such as construction, role play, reading corner and writing area.
World Maths Day
We celebrated World Maths Day by taking part in fun challenges.
Healthy wrap making...
As part of our Happy, Healthy Hearts topic we walked from school to The Bell Inn at Eckington, where we were hosted to a morning of healthy eating by the proprietors Steve and Kerry Leighfield. Steve and Kerry talked to the children about making healthy food choices and the different food groups and how to have a healthier, balanced diet.
Children cooked slices of chicken, chopped up a variety of salad items and made a delicious, healthy wrap. We all had such fun and learned so much.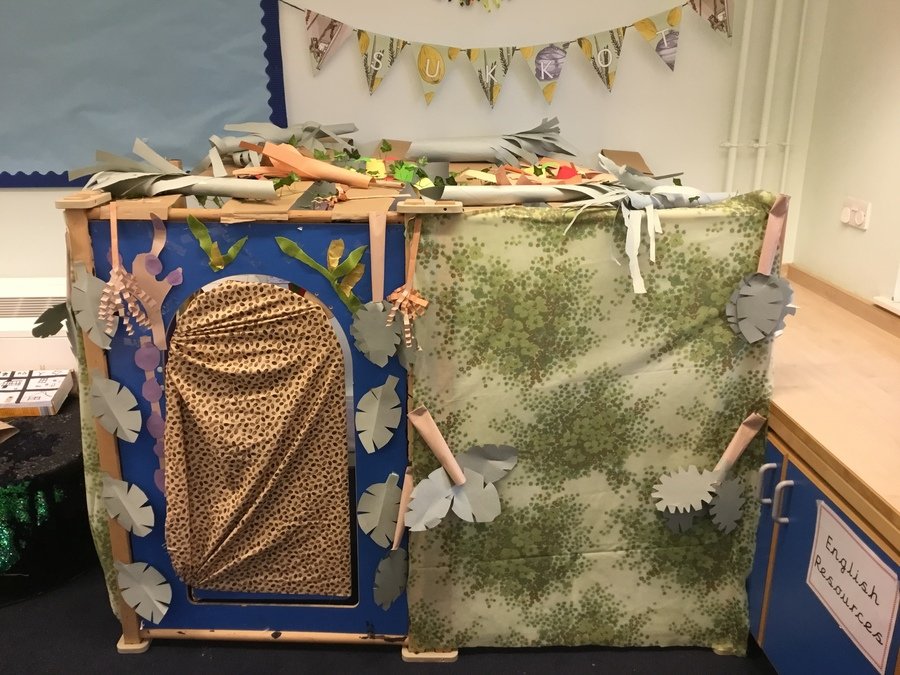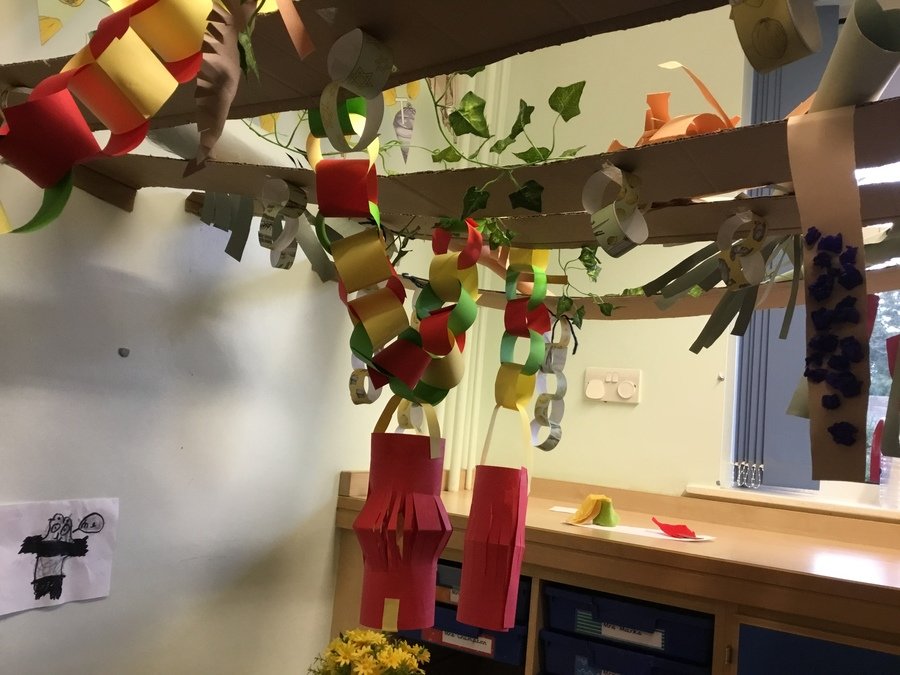 Our Wreath of Friendship
We talked about the qualities which make a good friend.
Are you a good friend?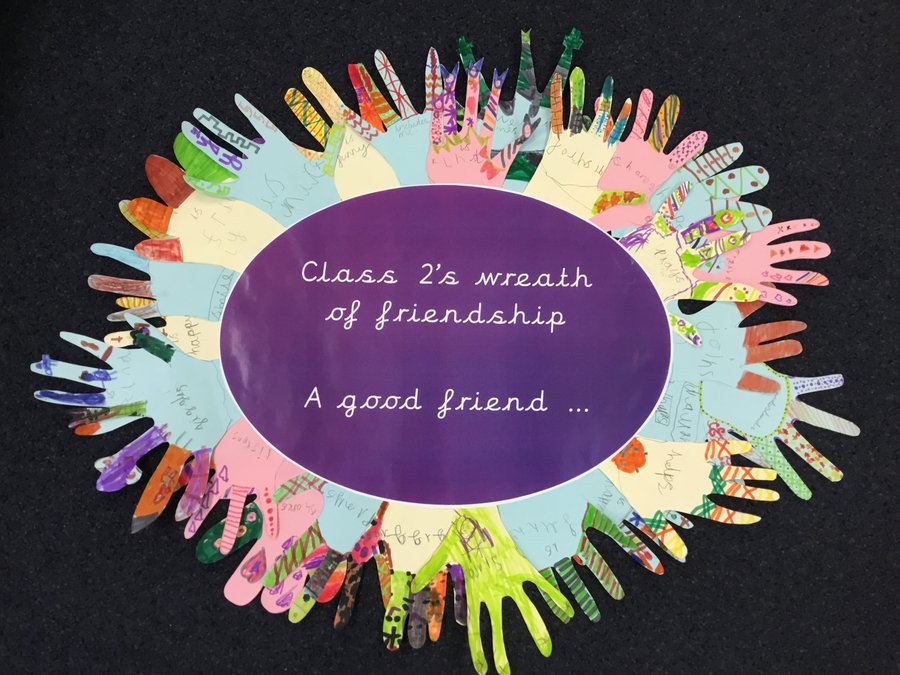 Spring 2 2022
Happy Pancake Day
Butter making!
We used cream to make butter.
Well-being Week
This week we have celebrated Children's Mental Health Week.
The theme this year is 'Growing Together' .
We have delivered assemblies to EYFS, KS1 and KS2 with a focus on taking care of our mental health. We talked about how to recognise healthy and unhealthy emotions and shared ways in which we can support our feelings and emotions.
We have enjoyed a different theme each day: Anti-bullying, Online safety, Mindfulness and Yoga, Physical fitness and Growth Mind Set.
We have enjoyed the different activities and learned all about 'Growing Together'.
Fire! Fire!
The summer of 1666 was long, hot and dry. The City of London, with its wooden homes, lit by candles and crammed together in narrow streets, was accustomed to fires. When a blaze broke out in Pudding Lane on the morning of the 2nd of September, no one could have suspected it would lead to such destruction. The fire changed the face of London in more ways than one.
Let's get into our time machines and travel back to 1666…
The Great Fire of London
We will be looking at events beyond the children's living memory that are significant nationally, as well as studying the lives of significant individuals in the past. We will use our knowledge and understanding in other subjects to help us understand why these events happened and reasons for the resulting changes and improvements. We will be gripped by this significant historic event from the 17th Century! We will study the rhymes and songs of the time. We will be enthused by the famous diarists Samuel Pepys and John Evelyn.
Our exciting trip to Aston Hall
We stepped back in time and had a fantastic day out at Aston Hall, learning all about The Great Fire of London.
We explored how the fire started and discovered why the flames spread so quickly and how they were eventually put out.
Some of us dressed up as Thomas Farriner, King Charles II and Samuel Pepys. We even had a go using 17th-century fire-fighting methods, lifting the heavy fire hook, and passing a leather fire bucket along a line.
It was a great day out!
We used The Great Fire of London as a stimulus for our dance lessons. We explored words such as 'flicker', 'fiery', 'ferocious' and 'sparks' and the children had to think of other words to describe fire movement.
We used ribbons to create height and patterns within our fire dancing.
Drama
In small groups, we acted out scenes from the Great Fire of London. We stepped into a character's role.
Autumn Term 2021
It's beginning to look alot like Christmas...
After receiving an envelope from Santa, the children were thrilled to discover they had been invited to Smart Trees to visit him in his grotto.
On the day, we wrapped up warm, put on our wellies and set off. We were greeted by Santa's helpers who explained to us that we needed to search through the Christmas trees and follow the Christmas trail. Then it was time to enter the grotto! We entered a magical land, where we walked through the trees catching falling snow and bubbles along our way. We stroked the reindeer who have us a magical coin. We found the magical wishing well, where we threw in our coin and made a wish. We met magical elves and best of all we met Santa.
In the afternoon, we went on a tractor trail and played in the adventure playground. We did get very muddy but we all had lots of fun!
For our super start into our topic 'The Enchanted Wood', we had a fun day exploring our forest school. We looked for signs of Autumn. We found conkers, hazelnuts and a bird's nest which even had a bird sat in it. We tasted juicy plums, blackberries and even made an Eckington forest school crumble. It was yummy! Using a mortar and pestle made from natural materials, we crushed sloe berries and elderberries to make a paste. We used this paste to write.
We had fun in the forest!
Our adventure to Puzzlewood
Puzzlewood is an enchanting, ancient woodland, filled with fantastic tree and rock formations.
It is located in Gloucestershire's gorgeous and historic Forest of Dean. From aliens to ancient Scowles and wizards to wildlife our unique and atmospheric ancient woodland is a natural stage that's more than a home to history and nature, it's an inspiration for authors and storytellers, where Stormtroopers and Time Lords have rubbed shoulders with dragons and unicorns.
We had a fantastic day exploring the ancient woodland and searching for minibeasts.
The children have had lots of fun learning about and using the Chatterpix Kids app to create some great animated character videos.