Class 3
Welcome to Class 3: we are located in our bright, spacious classroom near the front entrance of the school, and this is the home of our year 3/4 class. Mrs Dodd is the teacher of Class 3. Mrs Crumpton and Miss Finnegan also help us with our learning. Our room is well equipped with everything we need including a super interactive board and computers.
Summer Term 2022 Amazing Amazon
This term our topic is all about the amazing Amazon rainforest and the geography of South America. We will be linking our learning so that we can explore as much as possible about this inspiring environment. We will also look at some important issues around climate change and deforestation. We would love to take you on this journey with us ... so check back soon to see what we have been doing.
Djembe Drumming
Class 3 are delighted to be learning the drums from a specialist music teacher. They have learned to play bass, natural and slap tones and developed their understanding of dynamics and pulse in performance. The children are enjoying the opportunity to play their own rhythms and work collaboratively.
Cricket Coaching
This half term the children are receiving expert tuition from a cricket coach on Monday afternoons. They been developing their catching and bowling skills. It is very important to bowl correctly, over arm with straight arms. The children have improved their bowling immensely and enjoyed the challenge of aiming for a target in front of the stumps, and some even managed to hit the stumps!
Spring Term

2022 - please scroll down for new content
Our topic this term is 'Under Attack' which focuses on Invasion by the Romans, Anglo Saxons and Vikings. We are looking forward to finding out more about this exciting aspect of British History.
World Book Day!
What fun we had today, coming to school as our favourite book characters. We enjoyed discussing and creating a performance of the poem 'Poetry Pie' by Roger Mc Gough. We thought about how to use our voices and gesture to enhance the performance. We hope you enjoy it!
Fantastic Forest School!
We loved our trip into Forest School this week. There were loads of challenges, fun to be had exploring and we even had a go at: Roman mosaics; Roman road building (and best of all) making moulds to cast molten pewter. We were delighted with the results, and it was fantastic to be out in the fresh air learning new things. Thank you Mrs Hyett for the experience.
Year 4 STEM morning
As part of the STEM challenge Year 4 joined with Class 4 (Year 4 and 5) for a morning of problem solving and creative thinking. They designed robotic arms for recycling. There were some amazing inventions and everyone enjoyed spending time with their peers.
Well-being Week
This week we have joined with children across the UK in exploring our well-being during Children's Mental Health Week. We have enjoyed a different theme each day: anti-bullying, online safety, mindfulness and yoga, physical fitness and Growth Mind Set. We have enjoyed the different activities and learned all about 'Growing Together'.
Science - Forces
We have been learning about gravity and different types of friction: air and water resistance. We explored how to use a Newton metre and investigated the effect of air resistance on different paper spinners.
Corinium Museum
As part of our topic we visited the Roman Museum in Cirencester. The children enjoyed a workshop which focused on the invasion of Cirencester (Corinium Dobunnorum) and everyday Roman life: making mosaics, playing games, dressing up and reconstructing pottery like an archaeologist.
They then explored the galleries and were amazed at the range and condition of the artefacts. The large mosaics were particularly impressive. We touched some objects, like the large stone carvings knowing that these had been touched by the Romans two thousand years ago - and that was a powerful feeling.
Diverse Britain Week
We have enjoyed a range of activities from African dance, Calypso music making, art based on the work of the Turner prize winner Lubaina Himid and finding out about the importance of diversity in our world.
Autumn Term 2021 - Scroll down for new content
Our topic this term is 'To Infinity and Beyond' and focuses on the science of night and day, the orbit of the Earth and Moon, the phases of the Moon and the history of the space race. We will also explore the Solar System and investigate changing shadows. We are looking forward to a visit to the National Space Centre to enhance our learning.
Our super start involved discovering a mystery incident had occurred on the playground with curious objects appearing overnight.
Keep checking back to find out how our learning is progressing.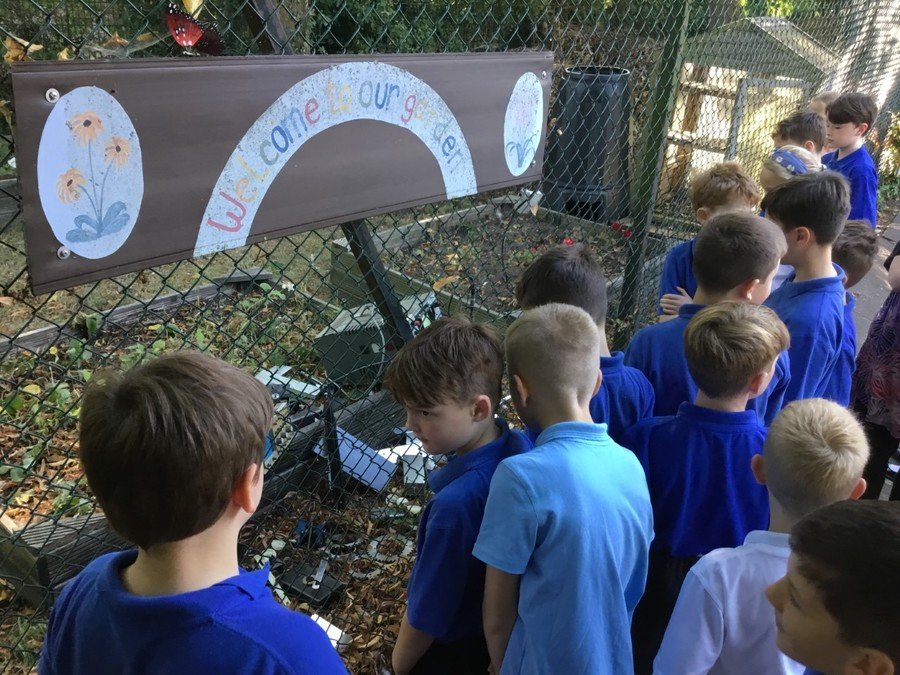 15.9.21
Class 3 enjoyed their first session of rugby coaching with Dave from Worcester Warriors. Today we focused on passing and our skills improved immensely! Next week we will be looking at tagging skills.
23.9.21 The children enjoyed creating 3D images of the Solar System planets using mod roc, and using acrylic paint to create realistic representations. They viewed images and videos of the planets in space. They used the completed models to recreate the orbit of the planets around the sun, learning about the original ideas of a geocentric orbit and the current explanation of a heliocentric orbit.
7.10.21 Raising money for the Air Ambulance
Th whole school dressed in red and had a special assembly to learn more about the work of the West Midlands Air Ambulance which is based at Strensham.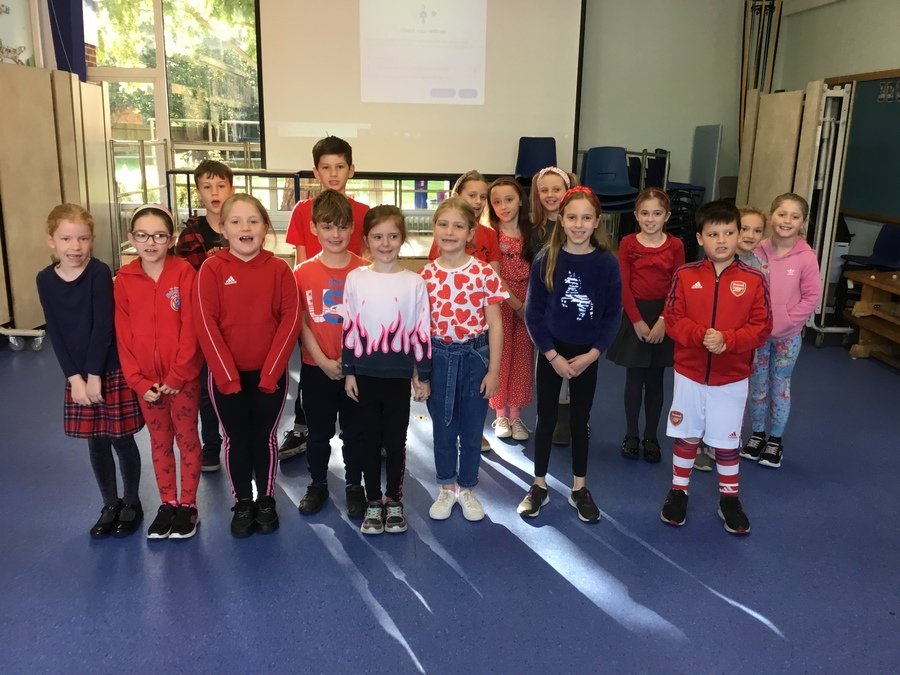 Enterprise Week October 2021
The Children have enjoyed creating their own Christmas decoration designs to sew and sell to raise money for Children in Need. They completed their design and technology project and sold their creations to parents. They developed their sewing skills and understanding of how to make a profit.