Governors
The school's Governing Board is made up of parent, staff, local authority and community representatives. They are deeply involved in the school and may be a point of contact if you have any queries. In the first instance please address any correspondence to Governors to the Clerk to the Governing Board, c/o The School office.
The Governing Board focuses on the following three strategic functions which, overall, are designed to contribute to improving outcomes for the school children:
a. Ensuring clarity in the school's vision, ethos and strategic direction
b. Holding the Headteacher to account for the educational performance of the school and its pupils and the seeking of assurance on the effective performance management of staff
c. Overseeing the financial performance of the school, making sure its limited resources are well spent
The full Governing Board currently meet five times per academic year. Much of the work of the Governing Board is undertaken within its two main sub committees - the Teaching and Standards Committee and the Business Management Committee, which deals with finance, premises and health and safety matters. Governors also visit the school on a regular basis to observe and monitor school activities in fulfilment of their strategic functions. During the Covid19 pandemic, Governors continue to undertake their responsibilities remotely through virtual on-line meetings.
All Governors are subject to appropriate vetting procedures through the national Disclosure and Barring Service.
Approved minutes of the Governing Board and Committee meetings are available on request from the school office.
The school's Instrument of Government determines the constitution of the Governing Board and other matters relating to the school. The formal document can be accessed by clicking the link at the bottom of this page. Other information relating to the Governing Board, including the term of office of each Governor, any declaration of interests and meeting attendance, are also published at the bottom of this page.
Governors of Eckington School - may be contacted by letter addressed to the Clerk to the Governors via the school, or by email to: office@eckingtonfirst.worcs.sch.uk
List of Governors
Ruth Kessell (Co-opted Governor) – Chair of Governors and Teaching and Standards Committee
I moved to Eckington in May 2015, and joined the governing board to contribute to the local community. I have worked as a Governor Trainer for Governor Services at Gloucestershire County Council since 2005, and good governance in schools is not just a job but something I am passionate about.
I am a member of the Teaching and Standards Committee which monitors educational provision and standards and my area of interest is English. I am also the Safeguarding Governor.
In addition to my current role as a co-opted governor at Eckington First School, I am also a director/trustee on the Gloucestershire Learning Alliance (GLA) multi-academy trust board and chair of governors for Longford Park Primary Academy which opened in September 2017 as part of the GLA.
In my previous working life I was a part-time lecturer in English as a Second Language at Gloscat, now Gloucestershire College, and prior to that I taught English language at a school in Hong Kong. I am a qualified teacher with a BA in Linguistics & Education, a PGCE and a post graduate diploma in Human Resource Management.
In my spare time I enjoy singing with 2 choirs, reading, gardening and cooking. In my school days I wrote a musical cantata about the life of St.Wilfrid (our local church was St. Wilfrid's) to celebrate the anniversary of his founding the bishopric of Chichester in 681AD!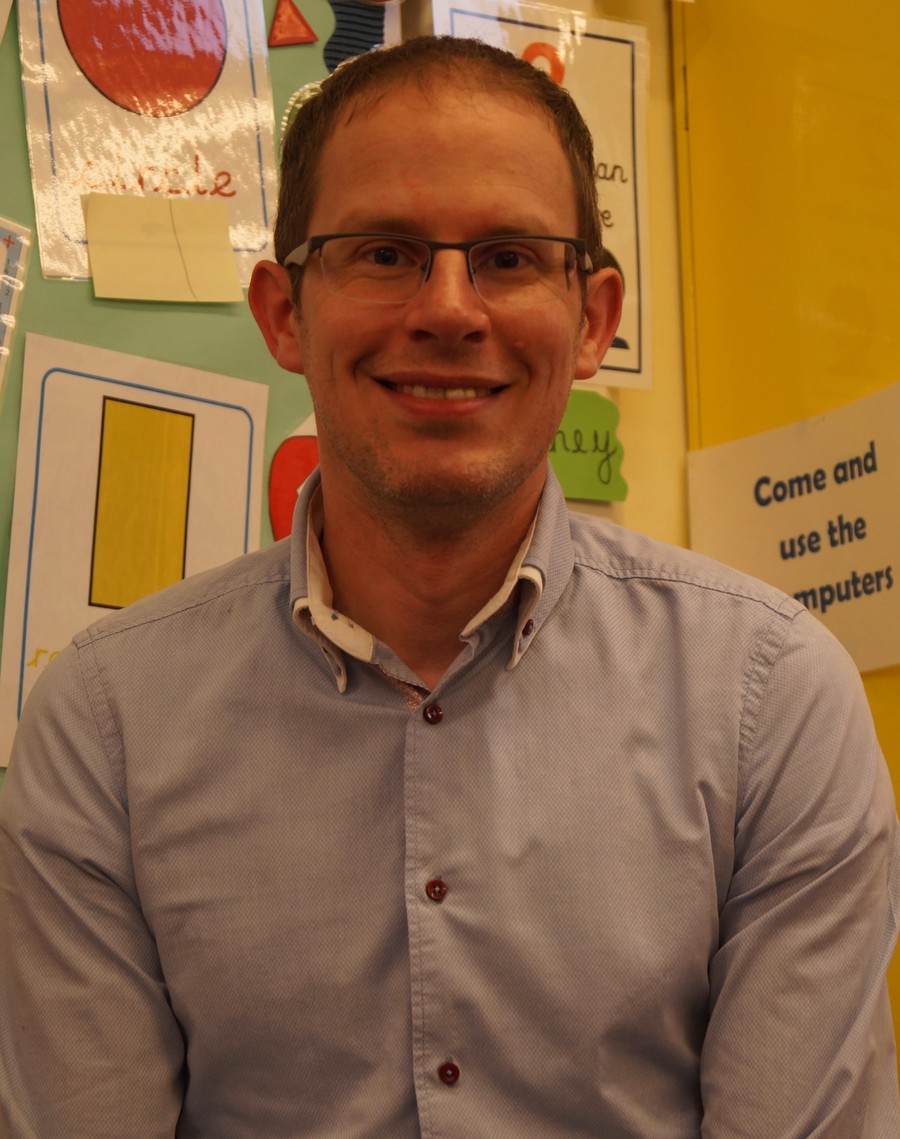 Alan Underwood (Co-Opted Governor) - Vice Chair of Governors and Teaching and Standards Committee
Our family relocated to Eckington during the summer of 2015 and we currently have two children at the school, one in Key Stage 1 and the other in Key Stage 2, with another who has moved on to middle school. As a parent (and husband to a teacher at another school), I am keen to be involved in the development and running of the school and have a particular interest in STEM (Science, Technology, Engineering and Maths).
I am an independent contractor in software engineering, having studied mechanical engineering at university. Self-taught, I have been programming for sixteen years in a variety of languages for MoD, Government and private clients. In 2012 I decided to step-out of employment and go freelance. I believe such independence and autonomy are key skills for our children and our school should be nurturing their ability to think critically and learn independently. The flexibility of being freelance meant I was able to sponsor and run a 'Computer Club' at a previous school, and I provided staff INSET training on aspects of the computing curriculum, including programming and networking.
I enjoy music (singing and playing) and am also a keen swimmer, having just qualified as a Level 1 Swimming Coach with Pershore Swimming Club. I think it important for children to have a healthy, creative extra-curricula life and would like to encourage any such participation.
A committed Christian, I hope for the school to retain its strong links with the local church and maintain a strong Christian ethos, providing opportunities for the children to develop their understanding of faith, spirituality and critical thinking in a safe, loving and nurturing environment.
As well as Vice Chair of the Governing Board, I am chair of the Teaching and Standards Committee. I am also Governor subject lead for Science and have a shared responsibility for Christian Distinctiveness. As a governor I want to support the school practically and strategically, in any way I can, to ensure it is the best it can be for all children at the school.
Reverend Allison Davies (Foundation Governor - Ex officio) - Business Management Committee
I moved into Eckington in July 2019 when I was Licensed as Vicar to Eckington, Defford / Besford and Associate Priest to the Bredon Hill Group of churches. Since that time I have been supporting ministry to all the churches around Bredon Hill. One such privilege of this has been the opportunity to be able to sit as a foundation governor on the governing body. I came into ministry later in life having had a career in HR management and strategic leadership within the health service and local government for over 25 years, and so I hope that what I can offer to the school, its' staff and pupils is both business and governance experience, as well as supporting the school in their Christian ethos and curricula.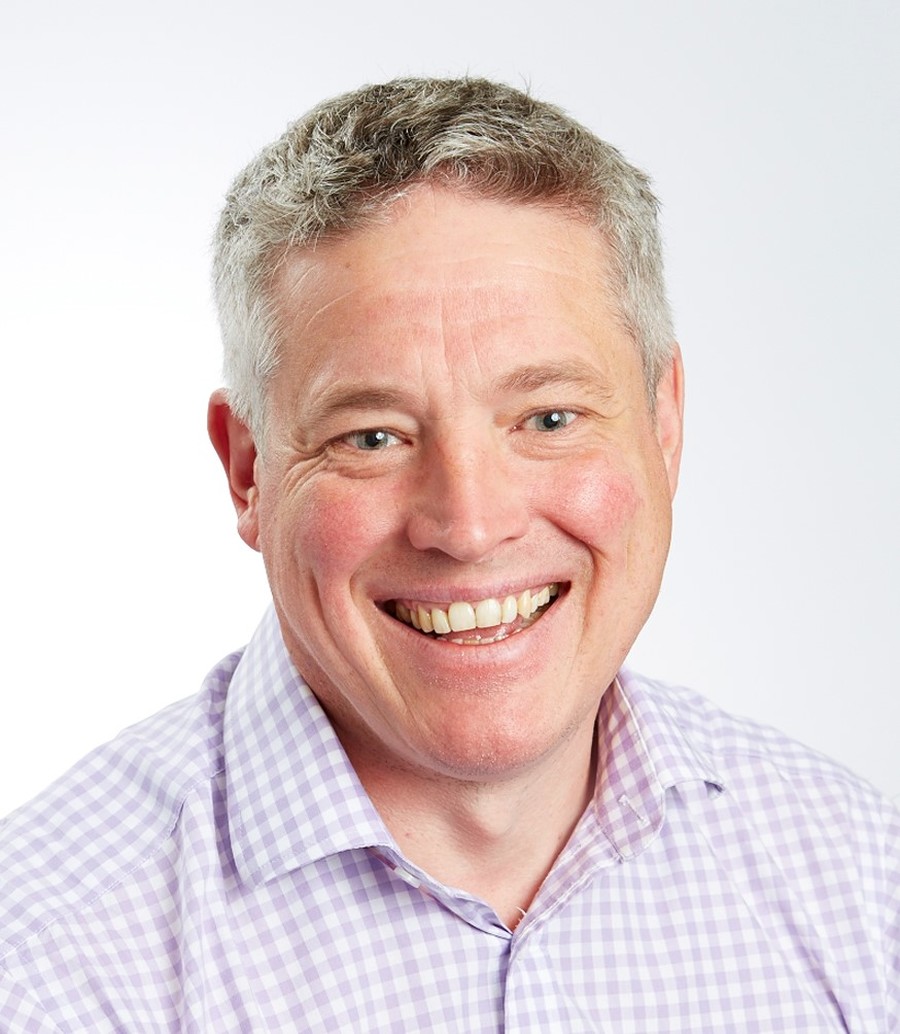 Alan Exell (LA Governor) - Business Management Committee
I have been an LA appointed governor for 9 years. I live in the village and have two children, both of whom attended Eckington School. I currently work in Bristol and I am a senior manager in the NHS. As well as chairing the Business Management Committee, I have specific responsibility for oversight of the schools Health and Safety arrangements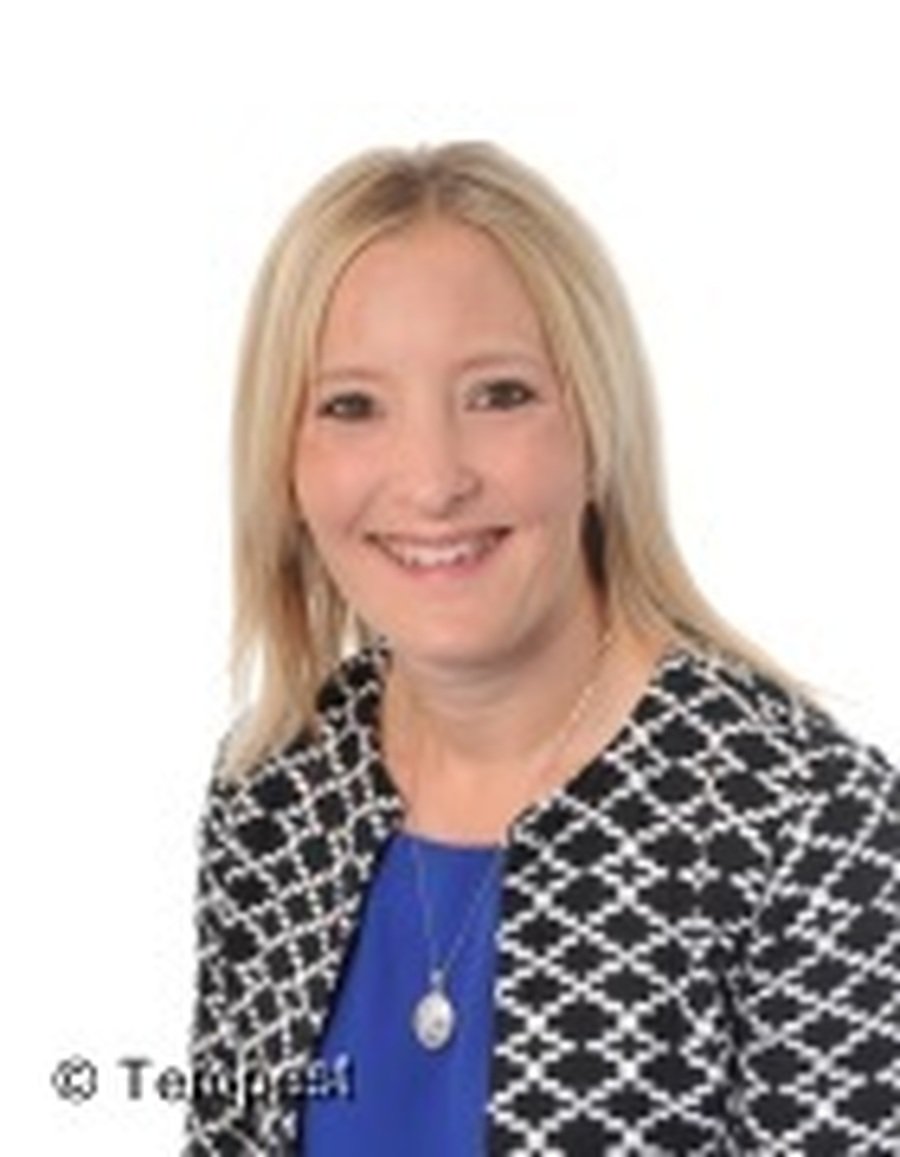 Sarah Roberts (Head teacher)
Louise Bishop (Staff Governor & Head teacher - Thurs)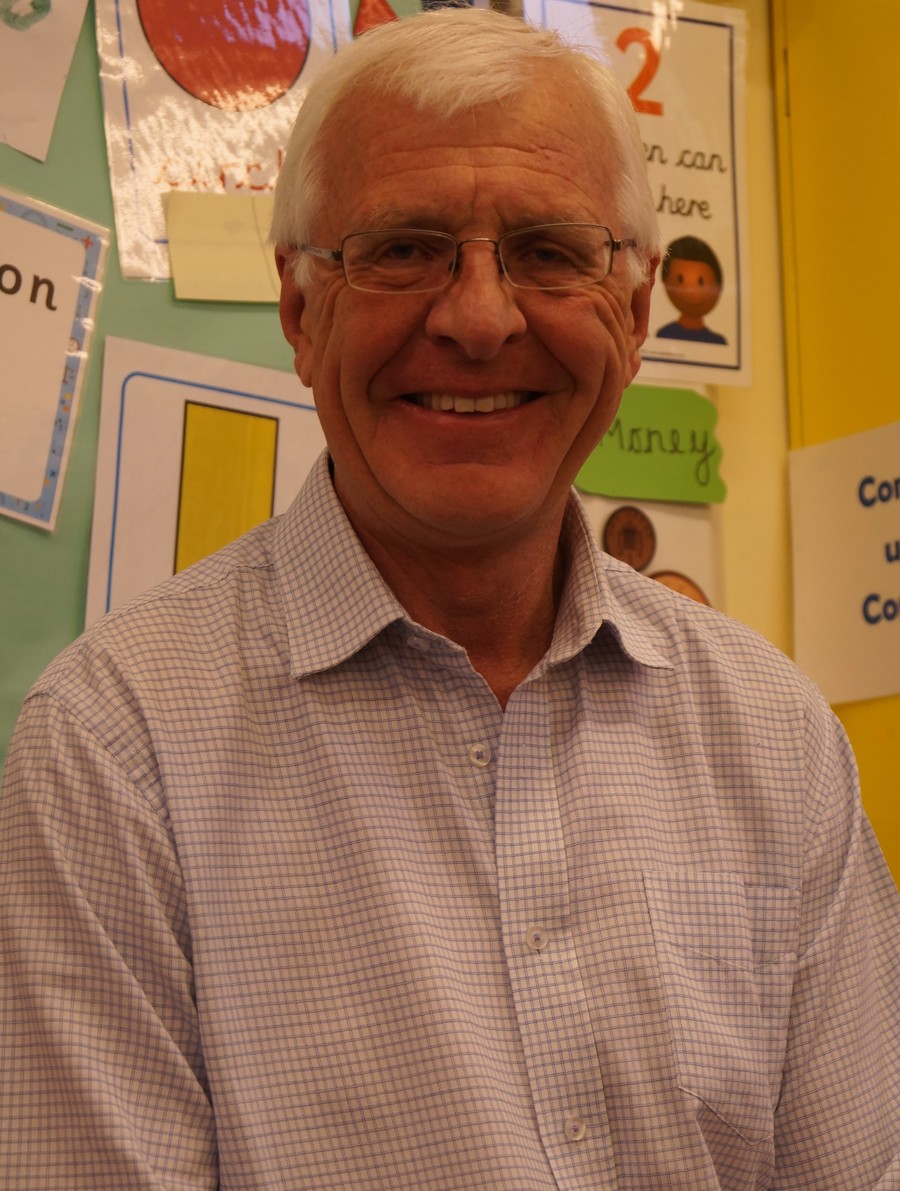 Tony Cocks (Foundation Governor) - Business Management Committee
I was appointed as foundation governor in early 2016 and I am currently a member of the Business Management Committee, covering finance, premises and health and safety matters. I also have a governing oversight for Maths and IT.
I have lived in Eckington since 1988 with my wife Kath. We have 3 children – now grown – who have been through the local 3 tier education system of Eckington, Bredon Middle and Prince Henry's.
I have been largely 'retired' for the last few years having had a career in IT (or 'computing' as it was called when I started) for some 40 years. I did my primary schooling in Australia and secondary schooling in Hong Kong before studying Physics at Leeds University.
Whilst largely retired I have been kept busy walking our dogs, doing some property renovation/maintenance for my children and bell ringing.
Dave Allen (Parent Governor) - Teaching and Standards Committee
Having moved to the village in 2015, I now have two children attending the school – one who is in Key Stage 1 (having started in the new school Nursery setting) and one who is in Key Stage 2. I have a ten-year background in secondary education, having taught Science and Chemistry to students aged 11-18. Throughout my time in the sector, I worked as a Science curriculum lead, Head of Sixth Form and Assistant Headteacher with responsibilities for data and line management of English amongst other things. I opted for a career change back in 2014, and I currently work as a driver instructor for Great Western Railway, where my teaching background is being used across a very different subject area.
Outside of work and homelife, I enjoy amateur dramatics amongst other things, and as I write this, I am about to embark on a twelve-show run as a Pantomime Dame. I believe it is incredibly important to have aspects of life that are very different to what you do on a day-to-day basis – it allows you to switch off, be creative and helps bring balance to what can be a very busy and fraught day-to-day routine.
I was appointed as Parent Governor in September 2019 – I wanted to use my experience and knowledge gained in the sector to help contribute to the Governing Board at Eckington, whilst ensuring a balanced viewpoint from a parental point of view. I am the Governor subject lead for English, and I am a member of the Teaching and Standards Committee. I am also an active member of the Friends of Eckington School (FOEs) and aim to be involved in aspects of their fundraising to help support and allow the school to provide extra enrichment opportunities to the students.
It is incredibly important that all members of the local community work together to help support their local school, especially when it is of a smaller size. The children of this village, and its surroundings, have a great school here on its doorstep – hopefully though these roles I can play a small part in allowing it to continue to be so!
Paula Hughes (Parent Governor) - Teaching and Standards Committee and Business Management Committee
We moved to Eckington in 2010, and currently have two children at the school, one in each key stage. For the last year I have volunteered at the school, supporting some of the children in class 4 with reading, writing, comprehension and maths. Having really enjoyed this, seeing first-hand how the staff and children interact at school, I was encouraged to want to do more to support the school and understand the challenges and pressures they face.
Professionally, I work four days a week as a senior hospital consultant. I undertook a BSc degree (medical science) at St Andrew's University before moving on to Manchester Medical School, qualifying as a doctor in 1993. After a further ten years of working and undertaking several post graduate exams, I accepted my first Consultant post in Clinical Oncology at Bristol. I now split my time between Bristol and Worcester. Medicine has given me so many diverse opportunities to learn, explore, care, teach, meet people and travel places. I have relied, not just on the day-to-day classroom and homework teaching, but on many of the other skills I learnt at school. It's so important that children have a broad range of curricular and extra-curricular activities and that they see learning as fun!
I currently sit on both the Business Management and Teaching and Standards committees as well as being a member of the Full Governing Board. I look forward to supporting the school in any way I can, helping shape its future as a fundamental part of our community. The challenges brought by the Covid 19 pandemic have made us all realise the importance of our community and the school is such a key part of this.
Ruth Haines (Co-Opted Governor)(Picture to follow) - Teaching and Standards Committee
A
s a new governor at Eckington First School, I would like to tell you a little about myself.
I have been happily retired for 7 years but spent my working years teaching at a variety of secondary schools in Gloucestershire and Worcestershire. In a former life, I was a P.E. Teacher who also taught Geography as a second subject. In 1983 I took a career break in order to concentrate on my own children but on my return to teaching, I retrained as a Dyslexia specialist. My final post was at Tewkesbury School where I was the Deputy SENDCo; my responsibilities included assessments, exams and primary liaison.
I enjoy both playing and watching sport and I am currently attempting to improve my golf. Before the pandemic I enjoyed going to the theatre, walking and travelling. During the lockdowns I have taken up gardening plus art as well as revisiting my Fair Isle knitting skills. I also enjoy reading; I am a member of a Book Club.
Through my role as a governor, I am looking forward to making a contribution to our community and meeting more people from the village. I see my role as supportive and I have a particular interest in children who are struggling to attain age appropriate literacy skills.
.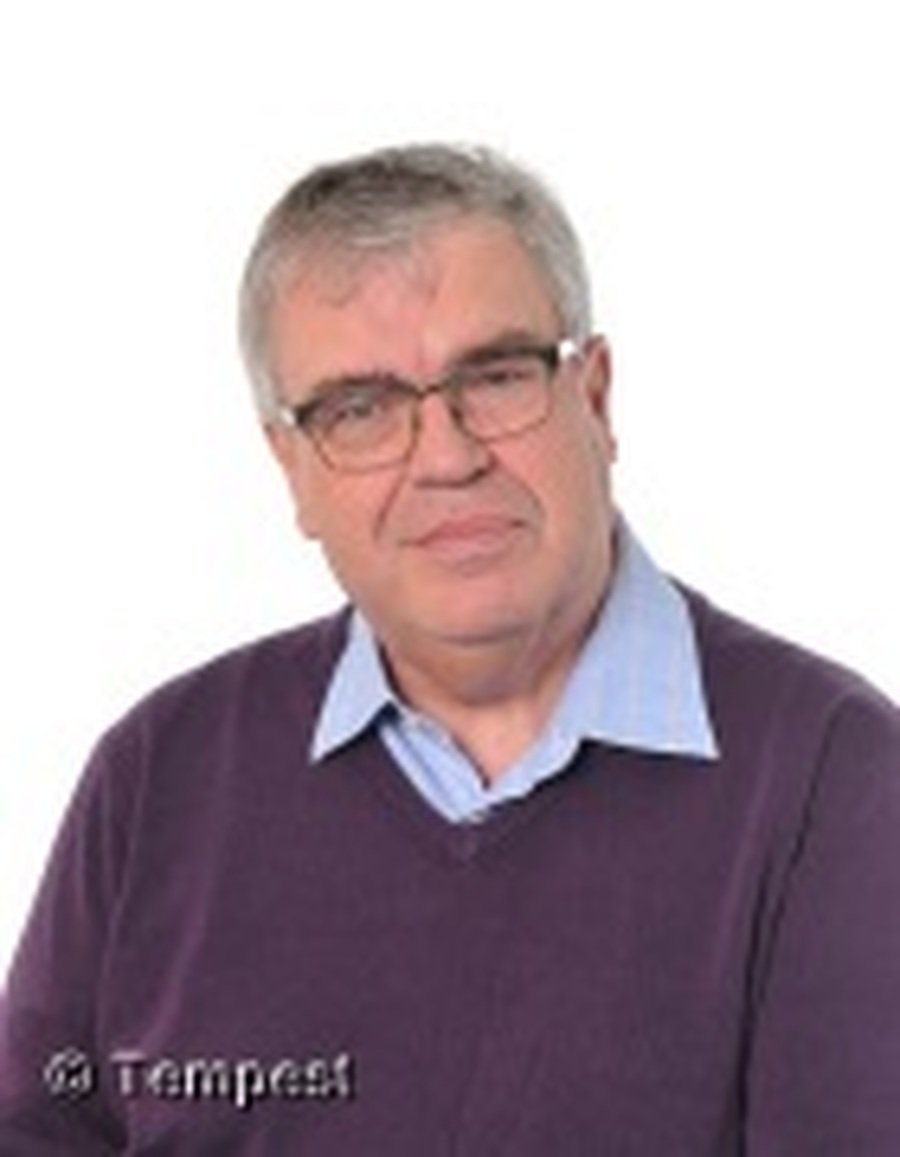 Clerk to the Governors - Robin Powell
I've been clerk to Governors since May 2017. My role is to provide administrative and organisational support and guidance to the Governing Board to ensure they work in compliance with the appropriate legal and regulatory framework. I also advise on procedural matters to ensure the Board operates as effectively as it can. My professional background is founded in public sector risk and insurance management.
I've lived in the village since 1994, my children both attended Eckington School and I've been chair of FOES, a governor and Chair of Governors in the early 00s so have a pretty good understanding of the importance of good school and community links. In my spare time, I enjoy reading, listening to music of many genres and playing keyboards in a couple of local bands.
I act as the conduit between the Governors and the community and if anybody wishes to communicate with the Governors, please do drop me a line in the first instance, via the School office.